Jeanine
Staples-Dixon
Professor in Literacy and Language
Senior Faculty Mentor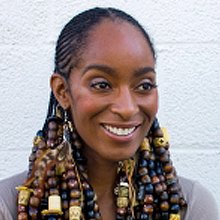 Jeanine Staples-Dixon is a Professor of Literacy and Language with affiliations in both the African American Studies Department and Women's, Gender, and Sexuality Studies Department at the Pennsylvania State University. She earned her bachelor's degree in English literature and Urban Education from Howard University, her master's degree in Teaching and Curriculum from Harvard University, and her doctorate in Literacy and Language, with distinction, from the University of Pennsylvania.
Her research, practice, and advocacy areas center urban education, teacher preparation, adolescent and adult literacies, socioemotional evolutions, and thriving in schools and society. Dr. Staples is an expert in the study of white supremacist patriarchal ideology. She was appointed to the Africana Research Center (2013) and the Social Science Research Consortium (2014) at Penn State. She was named Senior Research Fellow at Columbia University School of Law's Center for Intersectionality & Social Policy, and Senior Visiting Scholar at the University of Rhode Island's Harrington School of Communications (2017).
She was honored as the 2020 Mark Luchinsky Memorial Lecturer for social justice and is currently writing two books that are eagerly anticipated by the field, Extraordinary Pedagogies (Teachers College Press, 2024) and Extraordinary Literacies (Palgrave McMillian, 2025). In 2015 she founded the Supreme Love Project (SLP), an emotional justice initiative that translates a part of her research program into praxis. SLP expounds upon Dr. Staples' trauma-informed theories and methodologies to actualize thriving among girls and women placed at risk in schools and society. To date, SLP content has been accessed, and celebrated, by 7.5 million people, worldwide.