Submitting an EOPC Proposal
The most competitive EOPC proposals are those that demonstrate innovative thinking, careful planning, and also for renewal proposals, excellent program administration and positive outcomes.
Program evaluation deadline for:
Summer 2023: Friday, October 27, 2023
Academic Year 2023–2024: Friday, July 26, 2024
EOPC Proposal Submission Deadlines
Summer 2024 funding
Proposal deadline: Friday, December 8, 2023
Review date: Thursday, January 18, 2024
Award notification by EOPC: Friday, March 1, 2024 
Summer 2024 Program evaluation deadline: Friday, October 25, 2024
Academic year 2024–25 funding
Proposal deadline: Friday, January 19, 2024
Review date: Wednesday, February 21, 2024
Award notification by EOPC: Friday, April 5, 2024
Academic Year 2024–2025 Program evaluation deadline: Friday, July 25, 2025
---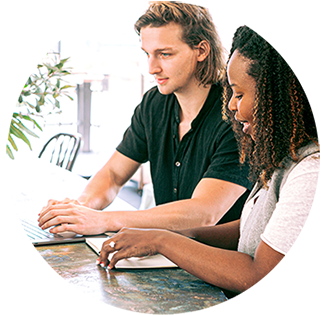 EOPC supports and advances the University's strategic plan. View "Advancing Inclusion, Equity, and Diversity" with investments in your programs and ideas. 
EOPC encourages you to consider submitting a proposal to gain support for equity, respect, and belonging initiatives in your unit. The Office of the Vice Provost for Educational Equity will review proposal drafts to provide feedback in advance of submission deadlines as time and capacity permits. 
If you are interested in being an EOPC proposal reviewer, please visit our registration form to be an Equal Opportunity Planning Committee (EOPC) volunteer proposal reviewer.
Workshops
These workshops are intended to help staff and faculty craft successful proposals.
Proposal Writing Workshop
Participants will learn about:
EOPC program funding

Proposal components

Proposal review process

Participants are encouraged to ask questions about the proposal submission process.
Introduction to Assessment for the Co-curricular Programs Workshop
How to craft explicit program goals and outcomes (with measurement).  
Office of Planning, Assessment, and Institutional Research Workshop
Quick Start to Assessment - [ RECORDING ]
Get started with program assessment at Penn State by learning the jargon and the basic requirements for reporting.