Stephen
Holoviak
Senior Director, Talent Search Program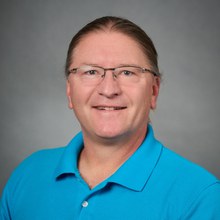 Stephen Holoviak is a United States Army veteran who joined Penn State Talent Search in 1999, serving first as the Assistant Director before moving to his current role as the Director in 2003.
While his office is located at the University Park, he thoroughly enjoys the chance to spend time with our Talent Search staff, students, and school district partners. Prior to coming to Penn State, Stephen worked at Volunteers of America in Louisville, Kentucky as a project director with several group homes and is proud to have been the founding executive director for an emergency shelter that served several rural Kentucky counties.
Education
Shippensburg University of Pennsylvania, B.A.

University of Louisville, M.Ed.